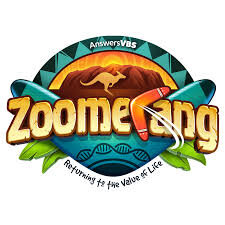 G'DAY, MATE! ARE YOU READY FOR THE TRIP OF A LIFETIME AS WE ZOOM OFF TO THE LAND DOWN UNDER?
June 6-10, 2022 @ North Oak Community Church (9:00 – Noon)
We will experience the jaw-dropping beauty of Australia. At Zoomerang VBS, we'll marvel at the unforgettable wildlife, culture, and beauty of Australia while exploring the wonder and value of life, from the lives of preborn babies to eternal life in the kingdom of God.