Staff & Leadership
Josh Gelatt
Lead Pastor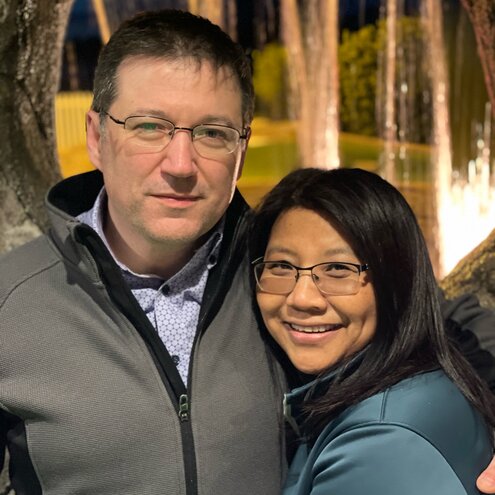 Pastor Josh and Amy began their ministry at North Oak Community Church on Sunday, January 17th, 2021. Josh is an avid hunter, motorcycle enthusiast, and reader of old books. His favorite book is "Valley of Vision", which is a collection of old Puritan prayers. He completed his Master of Divinity (Grand Rapids Theological Seminary) and Master of Counseling (Cornerstone University), and is currently working on his doctoral dissertation at Midwestern Baptist Theological Seminary. Josh is passionate about helping people understand the life-giving truths of God's Word and experiencing transformative change by following after Jesus.
Amy is a native from the Mizo hill tribe of northeast India. She has degrees in English and Religious Education. In addition to being highly involved at NOCC, she also serves as a part time hospital chaplain. She is passionate about helping women embrace their identity in Christ and finding encouragement in His wonderful promises. Together, Josh and Amy have three grown children.
BOOK AN APPOINTMENT WITH PASTOR JOSH
Click here to access Pastor Josh's appointment calendar
Dustin Mulkey
Youth/Worship Pastor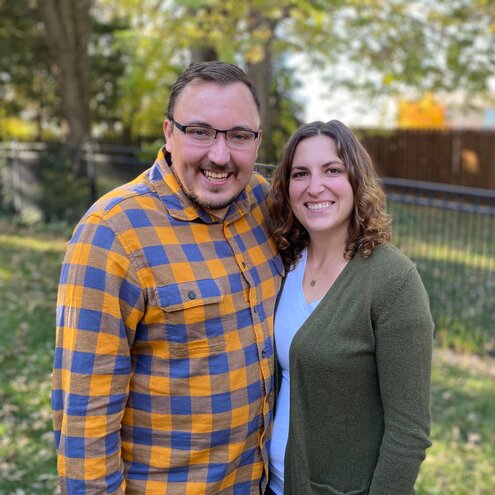 Pastor Dustin began as Youth Pastor in June of 2019. Originally from Hays, he and his wife, Eriana, grew up attending North Oak and are both excited that God led them both back to this faith community. Dustin and Eriana were married at North Oak on May 23, 2020. Dustin and Eriana strive to be a friend to all and have a heart for the lost. Dustin studied at Central Christian College of Kansas and has served in youth ministry since High School.
Dustin serves on the Southern District's Youth Commission and as a Board Member for Teens for Christ Connection. He loves Jesus, camping, music, photography, traveling, and trying new restaurants.
"Therefore, as God's chosen people, holy and dearly loved, clothe yourselves with compassion, kindness, humility, gentleness and patience." Colossians 3:12
Karen Rigler
Family Ministry Director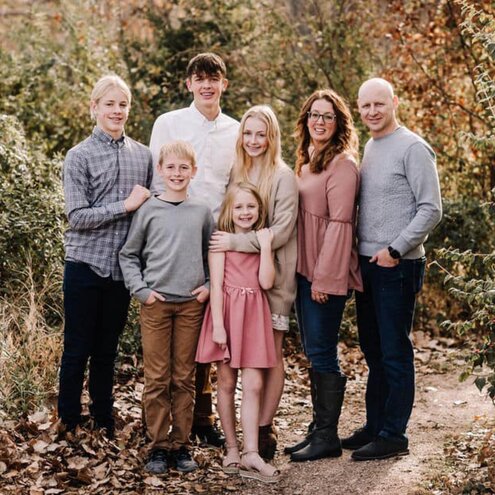 Karen, her husband Kenny, and their children Jocelyn, Keanan, Jonathan, Judah, and Katharine have been a part of the NOCC family for years. Karen began her ministry November 2014 as the Children's Ministry Director. She is a fully devoted wife, mother, and minister. Karen has been involved in ministry since childhood. Karen has been a ministry leader for Young Life, Cru, and on mission in Panama and China. Karen and the amazing Children's Equipping Team has a deep desire to see children grow to become fully devoted followers of Jesus.
"And we know that in all things God works for the good of those who love him, who have been called according to His purpose." Romans 8:28
Office Manager
Jill Goertzen
Nursery Coordinator
Kayla Brown
LEADERSHIP
Elders
Eric Austin, J.B. Burkholder, Kurt Martin, Rich Matzke, and Kenny Rigler (Elder Chair)
Deacons
Jeremy Burkholder, Stacy Campbell, David Clingan, Keith Conner, Aura Davis, Travis Keller, Bill May, Karen Wasinger, and Lanee Young